Overview:
What is DUO two-factor authentication? DUO is a cloud-based security company providing two-factor authentication services. Two-factor authentication enhances security by adding a second layer of authentication to your login. This method is stronger than a password alone because there are two factors confirming you are who you say you are: something you know such as your password and something you have like a cell phone or tablet. This ensures that even if a hacker manages to obtain a user's login credentials, the information is useless without access to the user's secondary device.
Setting up your Smart Phone for DUO Authentication
1. Navigate to the the Duo Device Management Portal in OneCampus.
2. Enter Radford username and password to log into the Duo Device Management portal: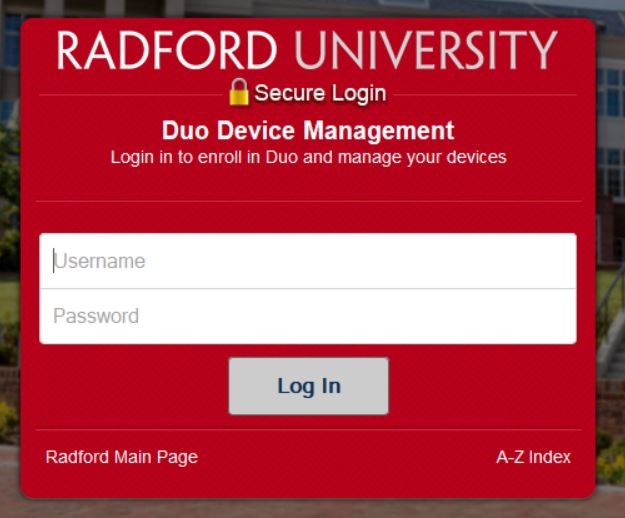 5. Read the instructions and then click Enroll: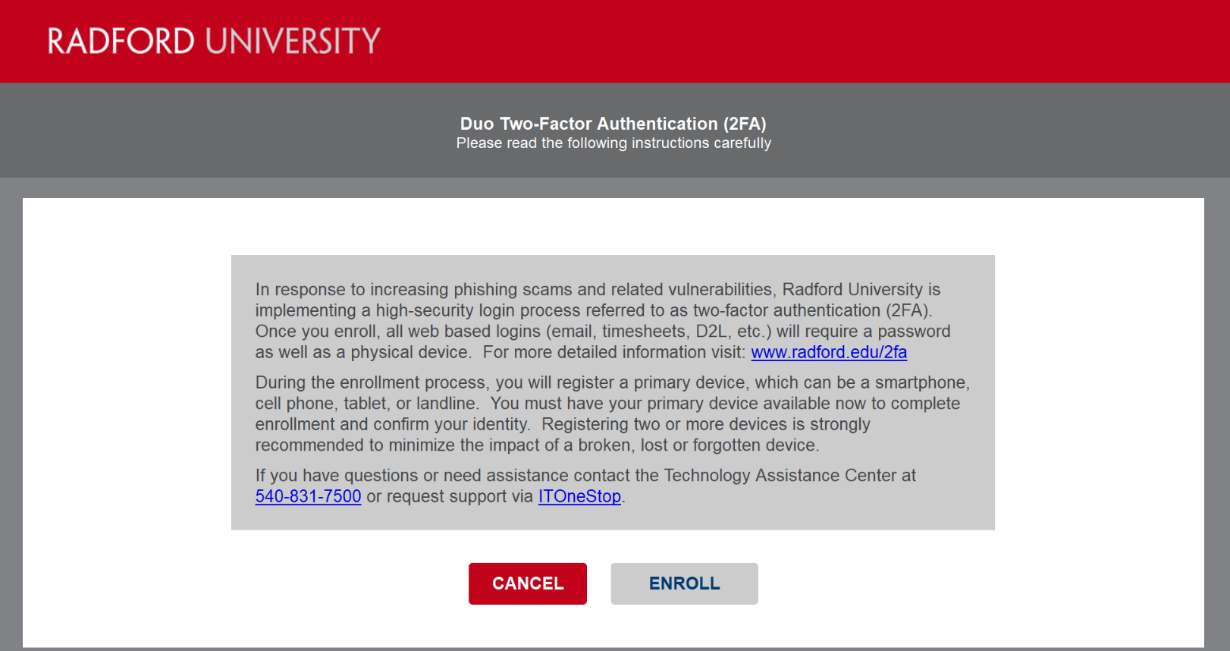 6. Click "Enroll" again to confirm.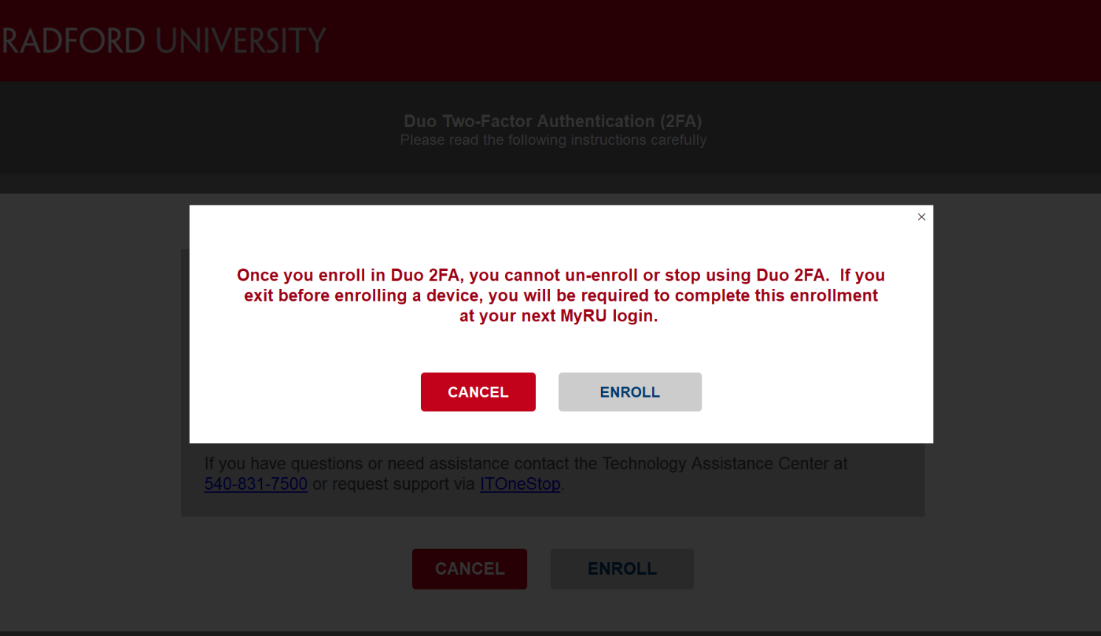 7. Click on Start setup: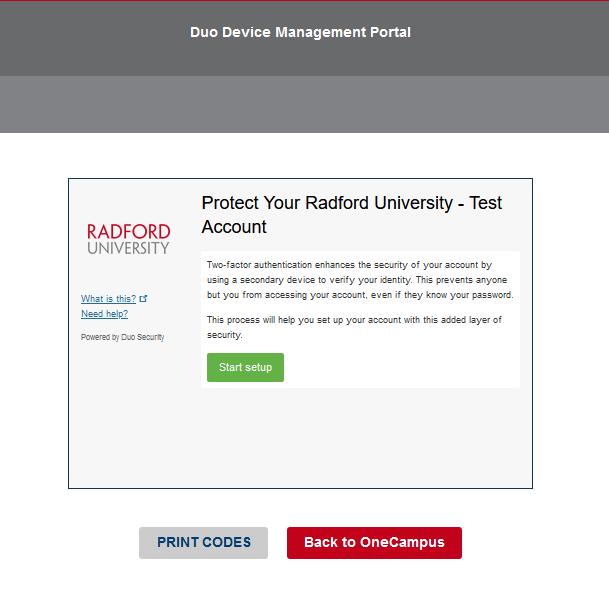 NOTE: Clicking on Back to OneCampus will exit the Duo Device Management Portal. You will still be required to complete the setup before your next login.
8. Select the type of device you are adding and then click on Continue:
a. Mobile phone (recommended)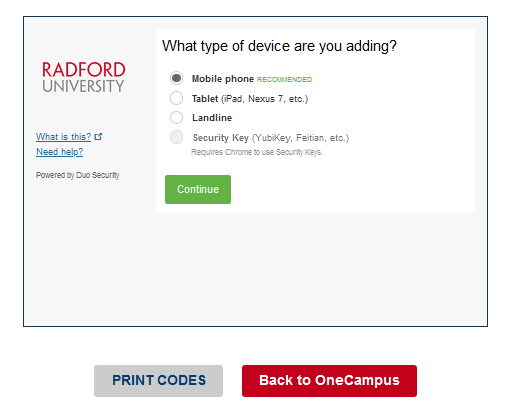 9. Enter your phone number and click Continue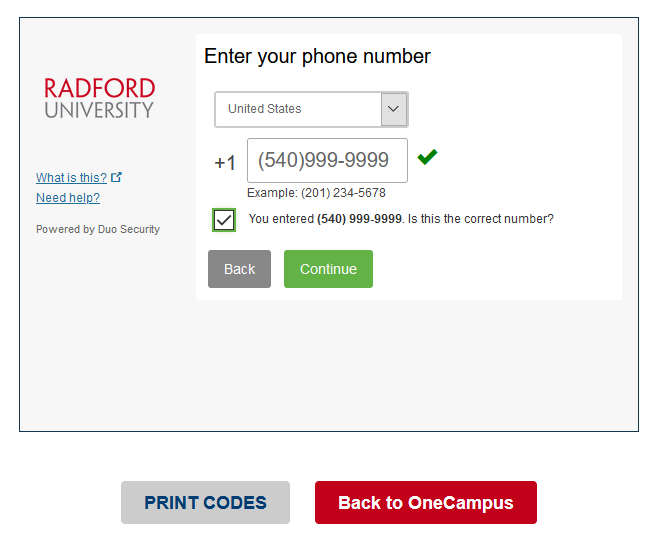 10. Select the type of phone and click on Continue: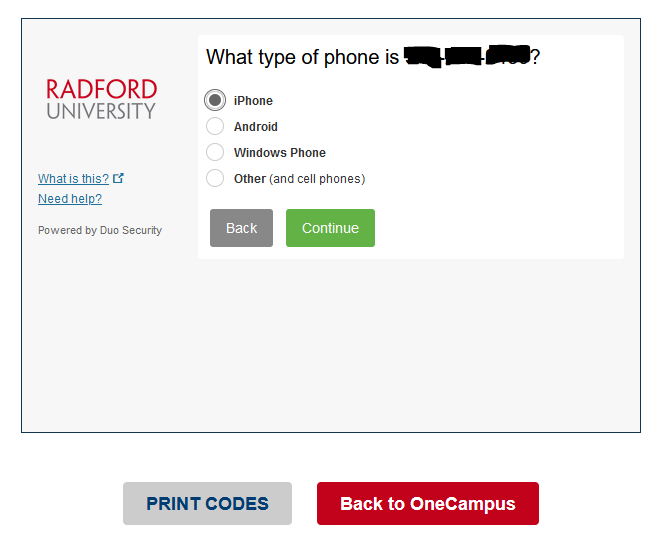 11. Follow the phone-specific instructions on the screen to install Duo Mobile. After installing the app on your device, return to the enrollment window and click I HAVE DUO MOBILE.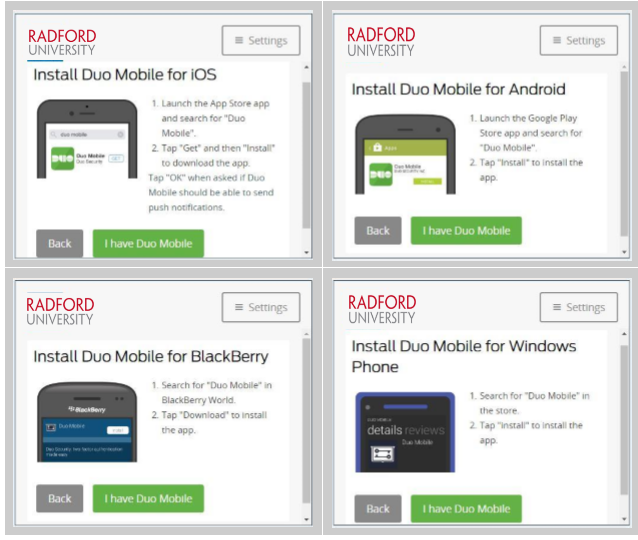 12. Activate the phone using the barcode or with an activation link email.
a. To use barcode method: On an iPhone, Android, or Windows Phone, activate Duo Mobile by scanning the barcode with the app's built-in barcode scanner. Follow the phone specific instructions: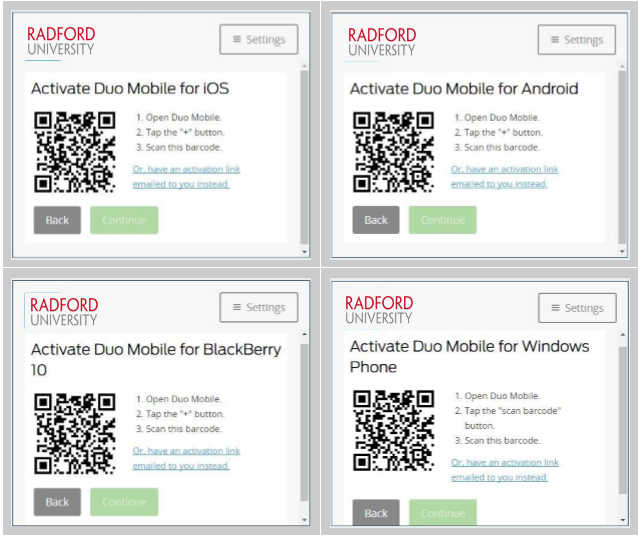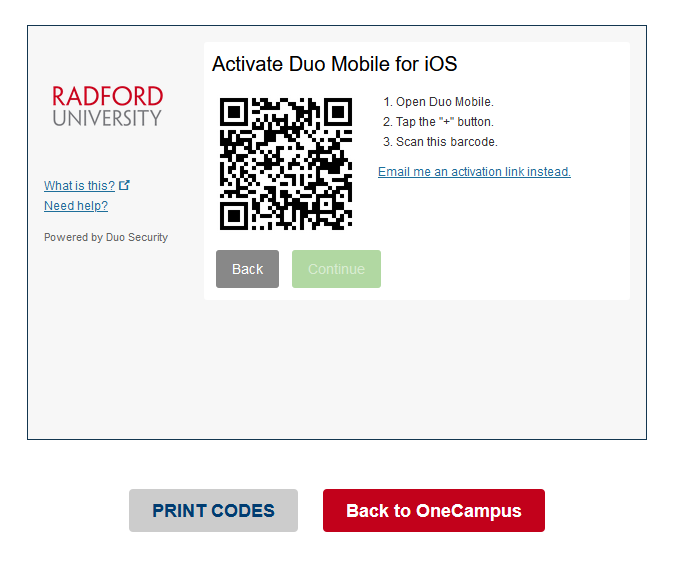 b. OR, to use an activation link sent via email: click on the link "Or have an activation link emailed to you instead". Enter your email address and then click Send Email. Open the email on your phone and tap the activation link to add your account to Duo Mobile. Then scroll down and click Continue.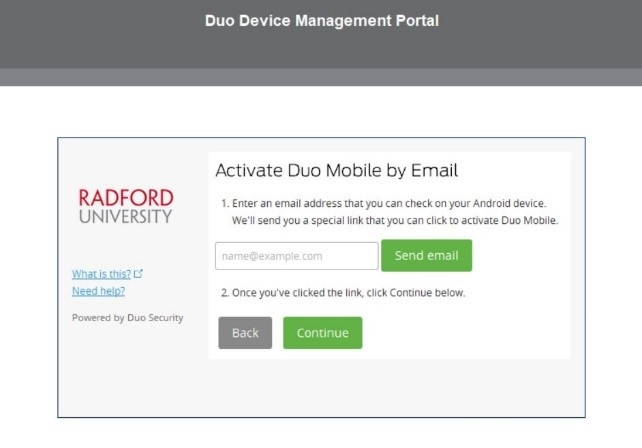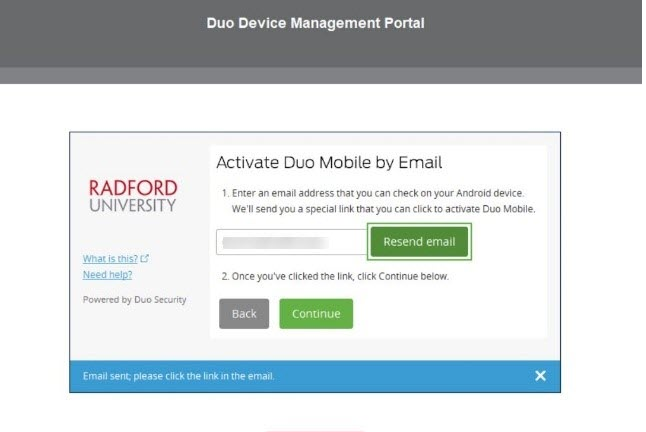 13. After you have activated with the barcode or the link in the email, click Continue to finish enrollment. Once you receive the "Enrollment Successful" message, you can click on "Dismiss" to further customize your device setup or add another device as your backup method. Click on Back to OneCampus to exit the Duo Device Management Portal.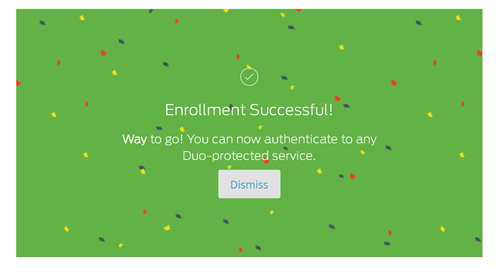 14. If you click on Dismiss to return to My Settings & Devices in the Duo Device Management Portal, you will see the default settings that are "Saved." From here you can select Device Options, to change the name of your device. You can also change the default authentication method each time you log in. The choices are:
a. Ask me to choose an authentication method
b. Automatically send this device a Duo Push
c. Automatically call this device
NOTE: The recommended method is "Ask me to choose an authentication method," so you can select "Remember me for 14 days" at login. This option only applies to the current browser.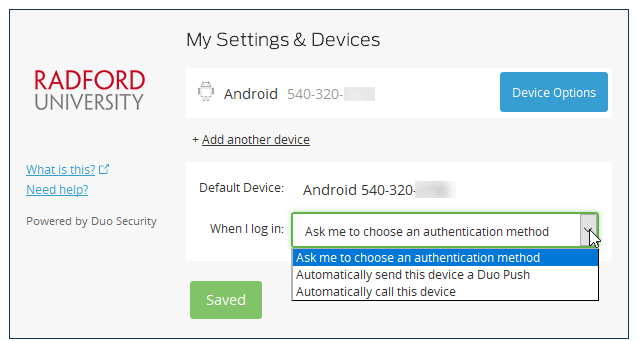 15. It may take up to 15 minutes for the DUO activation to occur. Once activated, you will be prompted for DUO Two-Factor when you log in.
If you experience any issues or have questions regarding this topic please contact the Technology Assistance Center at 540-831-7500.